Recreation
Opportunities Abound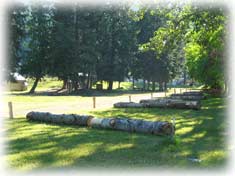 Silverton boasts several recreational opportunities throughout the town, including:
Silverton has a lakeshore Campground with 15 treed sites - picnic tables & fire pits; a washroom building; several water taps serve the campsites; purchase firewood from the campground attendant.
There are also 20 sites along Silverton Creek, which is where group reservations are placed. Reservations are a for groups requiring a minimum of six sites. This area of the campground is located next to the children's playground, tennis court, bocce pit, and Dewis Park baseball field.
Open May 15th - September 30th; fees are $18 per party per night and $25 for lake front sites.

Boat Launch - Located next to the lakeside campground at the foot of Leadville Street. Parking for vehicles and trailers. Please ensure to use the boat washing station located on the southside of Leadville Street before the Boat launch before entering the lake with your boat.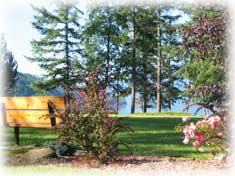 The
Day Park
also overlooks the lake, and includes a large, open landscaped area, with picnic tables in a semi-wild area by the lake. Perfect for outdoor weddings! Day use only.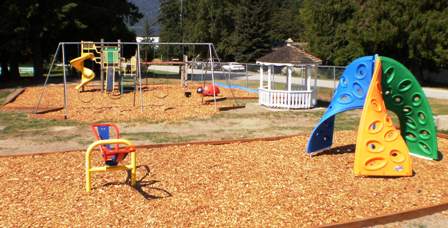 Children's Playground - Located on Leadville street between the tennis courts and Dewis Park.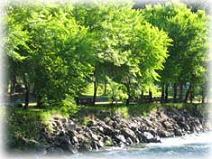 Dewis Park: Sports fans take note ~ ball field (ideal for softball), tennis court, bocce court (2 lanes), children's adventure playground, curling rink (iced during winter months), picnic tables overlooking Silverton Creek. Has washrooms and water taps.
Visit Fingland Cabin ~ our oldest surviving "original" building ... or Zion United Church at the foot of the Alpha Street hill ...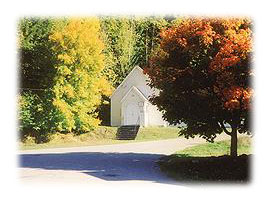 ... Walk over the clear, clean waters of Silverton Creek on the Hunter St. footbridge.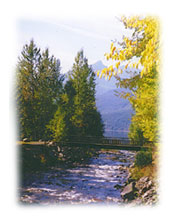 Spend a day or a week ~ Silverton's charm will captivate you!